A Year of Talking: 7 Lesson and What's Left to Say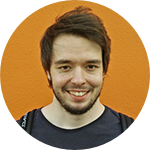 Marcel Müller
• Dec 10, 2020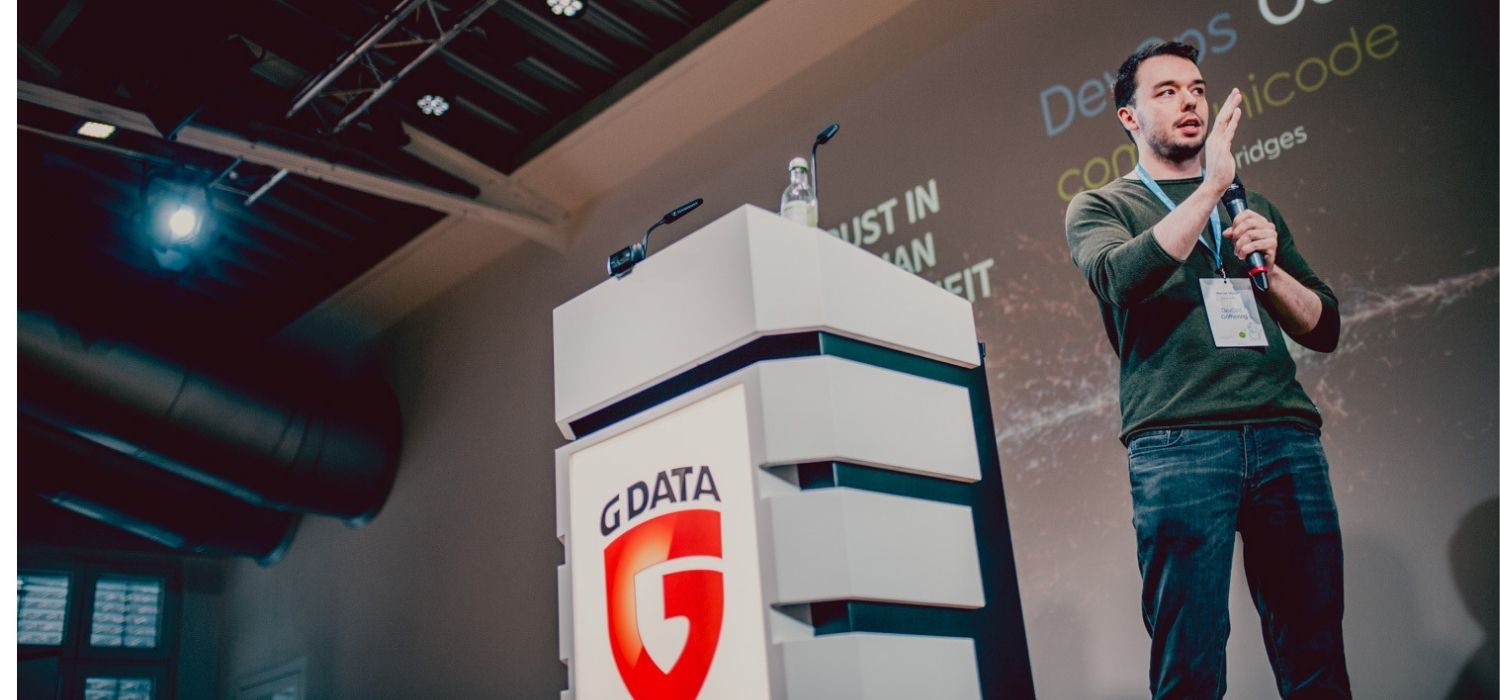 With 2020 almost done, we're looking back and sharing lessons learned from the Giant Swarm team.
"At the start, it was very stressful." This is how I usually begin to explain my almost year-long journey of giving talks and stepping out of my usual work routine. What started as a simple conversation with a colleague inspired me to challenge myself to put myself out there.
What was possible?

What could I learn?

What exists on the other side of the fear of rejection?
This year, the answers to these questions and many more motivated me to give eight talks for six different organizations. In a chaotic and interesting year, I've dressed up as a butcher for Software Circus, I've researched Kubernetes security solutions and learned about slide design, as well as the fact that video malfunctions are par the course when you're committed to talking to your computer and that's not even going into the fact that fake blood is actually really hard to remove...
But before I get into it, it's worth mentioning that Giant Swarm is an organization that not only accommodates individuals pursuing their interests but actively and regularly encourages them too. In Sig-Talks, we support each other by providing the right tools and sometimes even the right words to give talks. This Sig helped me to get started on this journey, and I thought I'd share some of the lessons I've learned along the way.
1. If it hurts, do it more often.
This is something that's repeated often at Giant Swarm, not only as a mantra but also as a reminder: it is gonna hurt. However, the hurt is not only to be expected, but also to be seen as a sign — try, try, and try again because you might be onto something good. The only way to improve is to practice and each time it hurts a little bit less.
2. There's always a way out.
Knowing that there's an exit strategy is sometimes the best way to enter. Or, it's easier to ask for forgiveness than permission.
It maybe sounds counterintuitive, but knowing that I can quit if I want to, encourages me to take more risks.
In the beginning, I would procrastinate when an upcoming talk deadline was looming. I would worry about whether I was good enough or not and then it would be too late. Now, my first answer is always "Sure!" because I know there's always a way out if I really don't want to do it. I've also found that it frees up some mental space in that I'm not wasting precious time going back and forth about it in my mind. Instead, I'm free to focus on the positive and honing my craft.
3. Rejection is part of the process.
You will be okay. Really. Initially, my default thought was that no one was going to be interested in anything I did. And my first few applications weren't successful but that's normal and shouldn't distract from the main fact: you've got to shoot your shot. Plus, having honest colleagues to share your ideas with really helps.
4. Watch your recordings.
They will probably make you cringe but do it anyway. It's hard to watch yourself, but it's an essential step if you want to improve. Approach with an open mind and you'll probably be rewarded. Just keep in mind that no one is watching as critically as you are, which leads to the next lesson…
5. Accept your flaws.
You're only human after all. Seeking to improve is great and seeing your progress really makes the journey worthwhile. However, no matter how good you get, you will still make mistakes and fumble. But the best people do — it's the fact that they do while still achieving great things that makes us admire them.
6. Do it for yourself.
Personal growth can be found on the other side of anxiety. "What am I doing with my life?" Is something that I wonder with alarming regularity, but I've found that this question doesn't have to inspire full-blown anxiety with a dash of imposter syndrome. Rather, it can serve to remind me that it is my life and I only have to try my best, the rest (good or bad) isn't in my control.
7. Live out your creativity.
Coding can be fun but expressing yourself with a creative outlet that is different from your usual nine-to-five is important too. Creating an interesting presentation that looks and sounds good stretches your creative muscles in unexpected ways and this enriches your 'day job'.

What's left to say
This year has challenged us all, and adaptability has been emphasized more than ever. When I initially envisioned this year of talks, I did not imagine myself sitting in front of my computer. ¯\_(ツ)_/¯ However, I am still so grateful that I committed to this year of talking especially since it has been such an isolated year in so many ways. While I'm proud of my achievements so far, I already have my eyes set on next year and what I'd like to experiment with. For one, I'd like to try to push myself a bit more and apply some of the lessons I've gathered along the way. Whether it's toying with the range of topics that I cover or being braver with the format, I guess once you start feeling more confident, you start seeing all the opportunities for experimentation.
By the way, if you're curious about some of my talks, check them out and let me know what you think.