How Developer-Focussed Startups can Promote Transparency - Even in Legal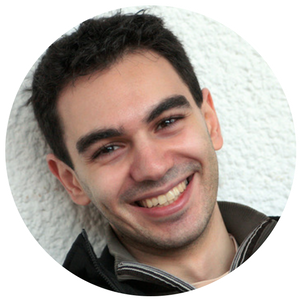 Puja Abbassi
• Jan 21, 2015
Two of our core principles at Giant Swarm are being developer-focused and striving for transparency.
Being developer-focused means we believe in the "empowerment of the developer" (Peter Fenton of Benchmark Capital) and "developer-focused startups" (Ethan Kurzweil of Bessemer Venture Partners). Innovation in technology is happening bottom-up. Developers start using the tools they love and companies will have to adapt if they don't want to cope with "rogue deployments". It also means that we focus on building tools that are actually used by developers, because they really like them. You can see manifestations of this principle in the ways you can interact with our service (i.e. through Command Line Interface and API) and what the support channel we chose (i.e. Gitter, where you can login with your GitHub account or use IRC).
Being transparent means that we try to be as open as we can about everything that relates to Giant Swarm. Obviously we are taking a page out of Buffer's book here. With their Open Blog they are one of the pioneers of transparency in the startup sector - notably early on with transparent salaries up to recently even publishing the valuation and term sheet for their new funding round. The reason for transparency is best described by Carolyn Kopprasch, Buffer's Chief Happiness Officer: "We want to treat people in the absolute best way we can, and that includes co-workers, vendors, and customers." Our first steps around transparency can be seen in our blog, e.g. introducing transparent salaries at Giant Swarm, but also in our customer promise.

Screenshot showing the diff view for a change in our Quotas and Limits.
Bringing these two core principles together, we decided to put all our legal documents for everyone to see and comment on on GitHub. We know that legal docs are scary and complicated, so we wanted to be as transparent as possible in this area. Most importantly, we want future potential changes to these documents to be tracked in a transparent fashion - as diffs. Besides this transparency towards our users, this can also be used by entrepreneurs out there that are in need of legal documents for their own startups. However, keep in mind that while these documents were written and checked for us by our lawyers, this doesn't mean you should blindly copy them to your website. Any use of these documents is at your own risk and should be under the guidance of your own legal advisor. Please consult an attorney you trust to draft documents specifically for you. That said maybe our legal docs can be a first draft for you and your lawyer to iterate on. Having legal documents on GitHub or similar platforms is not really something new, though. Mozilla, for example, has done this and a quick search will reveal more legal documents or even series seed documents on GitHub. There's even a whole "GitHub for Legal Docs" startup out there.
Interestingly Docker just announced at DockerCon Europe some weeks ago that they are improving their project organization as a pull request on GitHub. Putting our legal documents (and some code) on GitHub is only a first step. We are already thinking about publishing more things that could be of interest to our users. If you have any questions and suggestions regarding these, feel free to contact us or simply create a pull request.