We had just started talking about what Giant Swarm was supposed to be, involving Docker and CoreOS and other of the hip and coming tools out there, when Dennis Benkert approached us. He wanted in and continued to talk to us almost daily with ideas, questions, comments and learnings about our world. Sooner or later there was no way anymore to ignore him. In all honesty, these are the people you want to hire.
So who is he?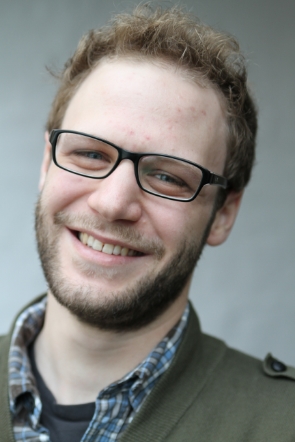 He started out with his education inside an agency, growing the ranks quickly and becoming more and more of an expert in the PHP worlds, leading to his move to Sensio Labs in 2011. Sensio Labs are the people behind Symfony and there he was responsible for helping a lot of different teams getting the best out of Symfony, as well as playing fireman in a diverse set of projects around PHP.
Next to his normal job, he helped organize Symfony Day in Cologne, was also speaking at diverse other conferences and meetups, covering almost all continents, as well as contributing to diverse Symfony Projects.. This also means that he is not the shyest of developers but has a nack to interacting with a very diverse group of people. You can expect to see him around making sure the world knows about Giant Swarm.
One of the reasons he wanted to join Giant Swarm, was that he wanted to work on a product again, and not the product of others, and be able to choose the right tools for a give job, look deeper into Go as a programming language and stop traveling so much. All things that we could easily deliver.
At the same time we like hiring people that already have the pain of being in an agency or of being the traveling consultant behind them.
But we can't let Dennis go without a few questions.
Our Question: What is your favorite super hero?
Dennis: Fantastic Four's Human Torch
Which Editor do you use most?
Vim
Favorite Tech outside work?
Currently I am really thrilled by collecting and visualization of tactical football statistics.
Last holiday destination?
Cape Town, South Africa
Next holiday destination?
Probably Canada, California and Hawaii
Kölsch/Alt/Pils?
Kölsch! What a question!