Be the Executive Driving Digitalization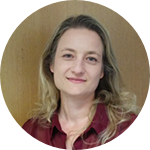 Oshrat Nir
• Jul 2, 2020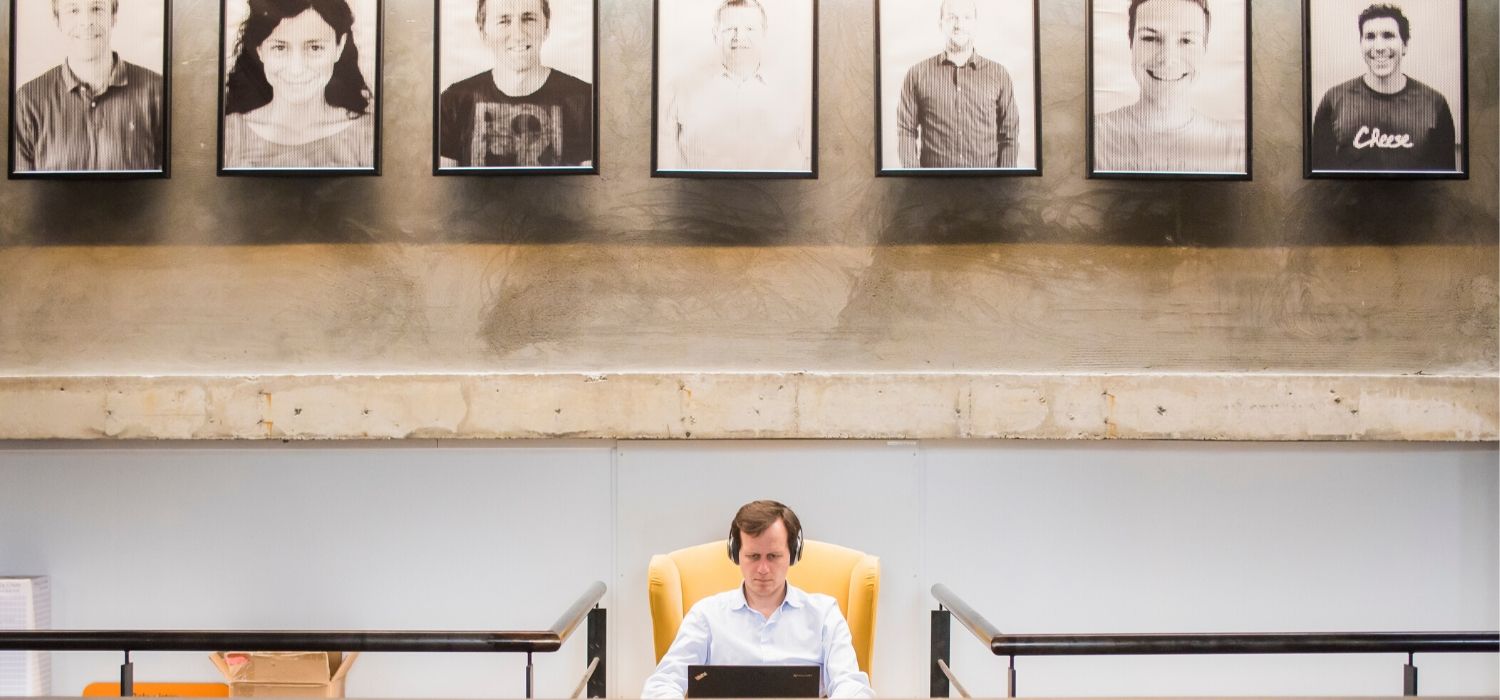 Recently, Gartner published the results of the 2020 Gartner CEO and Senior Business Executive Survey in the 2020 Gartner CEO Survey: The Year of Recession* report.
According to the report, "The annual global Gartner CEO and Senior Business Executive Survey was conducted pre-COVID-19. However, executive leaders can use the key insights it uncovered into the thinking of CEOs, to inform their agendas in preparing for the post-COVID-19 recovery."
That being said, in my opinion, the trends I will be referring to in this post, will be amplified in the aftermath of COVID-19.
In this post, I would like to dive into the results of the following survey question:
"What kind of impacts does an economic slowdown have on your business plans?"
Please note, the survey respondents were allowed multiple responses.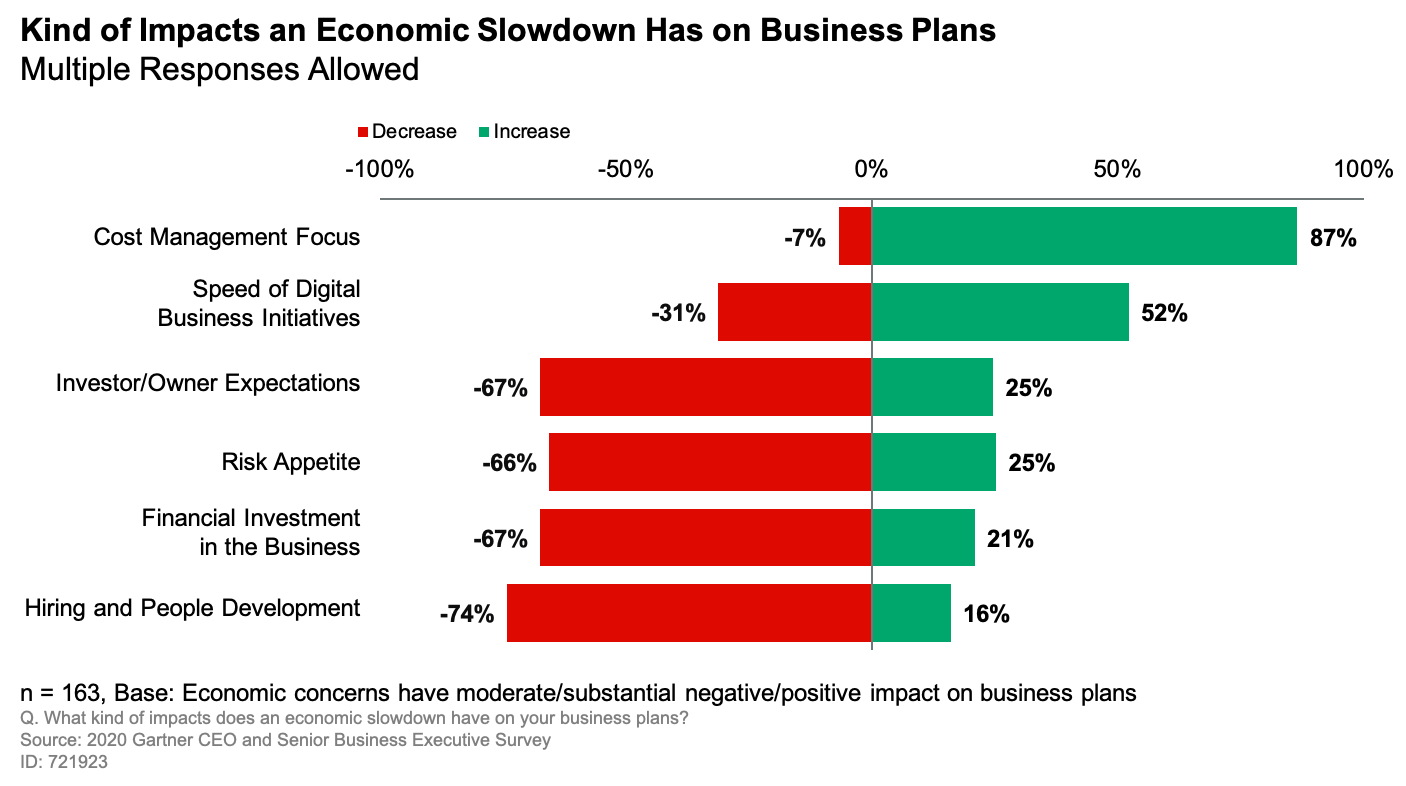 Source: Figure 6 "Kind of Impacts an Economic Slowdown Has on Business Plans," 2020 Gartner CEO Survey: The Year of Recession (Gartner subscription required).
I would like to draw your attention to three responses:
1. Speed of Digital Business Initiatives
📊 52% of respondents said that the speed of digital business initiatives will increase.
2. Risk Appetite

📊 66% of respondents said that their risk appetite will decrease.
3. Hiring and People Development
📊 74% of respondents said that their hiring and people development will decrease.
While half of the businesses will increase the speed of their digital business initiatives, failure is less of an option than ever before.
If we dive a little deeper into this, digital initiatives typically have some common characteristics. They involve the adoption of the DevOps way of thinking and a move to the cloud. They might include re-architecture of the existing systems to micro-services or building new systems according to these paradigms.
Though the rewards for these initiatives are obvious, getting there may not be as simple as it seems. There's a well-documented talent gap in the area of cloud-native. With hiring and people development slowing down significantly, companies are left wide open to the risk of failure in their ventures towards digitalization.
There is also the danger of being left behind. No matter what industry you are in, you've probably been hearing about the digital imperative for years. These months of sheltering in place due to COVID-19, have made this imperative even clearer. Digital is here to stay, big time. It's clearly the time to embrace it.

The good news is that though this feels like the perfect storm, there is a way out. It's through partnerships.
If digitalization is where you are headed and you need to deliver a project, you need to remove as many obstacles to your success as possible. This is where Giant Swarm comes in.
Cloud-native infrastructure is our specialty. White-glove support is our philosophy. Partner with us and we will get you running cloud-native faster than you expected and provide the know-how of years of experience to ensure your success.
*Gartner "2020 Gartner CEO Survey: The Year of Recession," Mark Raskino, et al, 15 May 2020. Gartner conducted the 2020 CEO and Senior Business Executive Survey from September through December 2019 to examine CEO and senior business executive views on current business issues as well as some areas of technology agenda impact. Gartner qualified and surveyed 444 business leaders via an online survey (362); an additional 70 surveys were done by telephone interviews, and 12 were self- administered paper surveys. All respondents were screened for active employment in organizations greater than $50M in annual revenue.