Why I Joined a German Infrastructure Startup
Kord Campbell
• Apr 5, 2015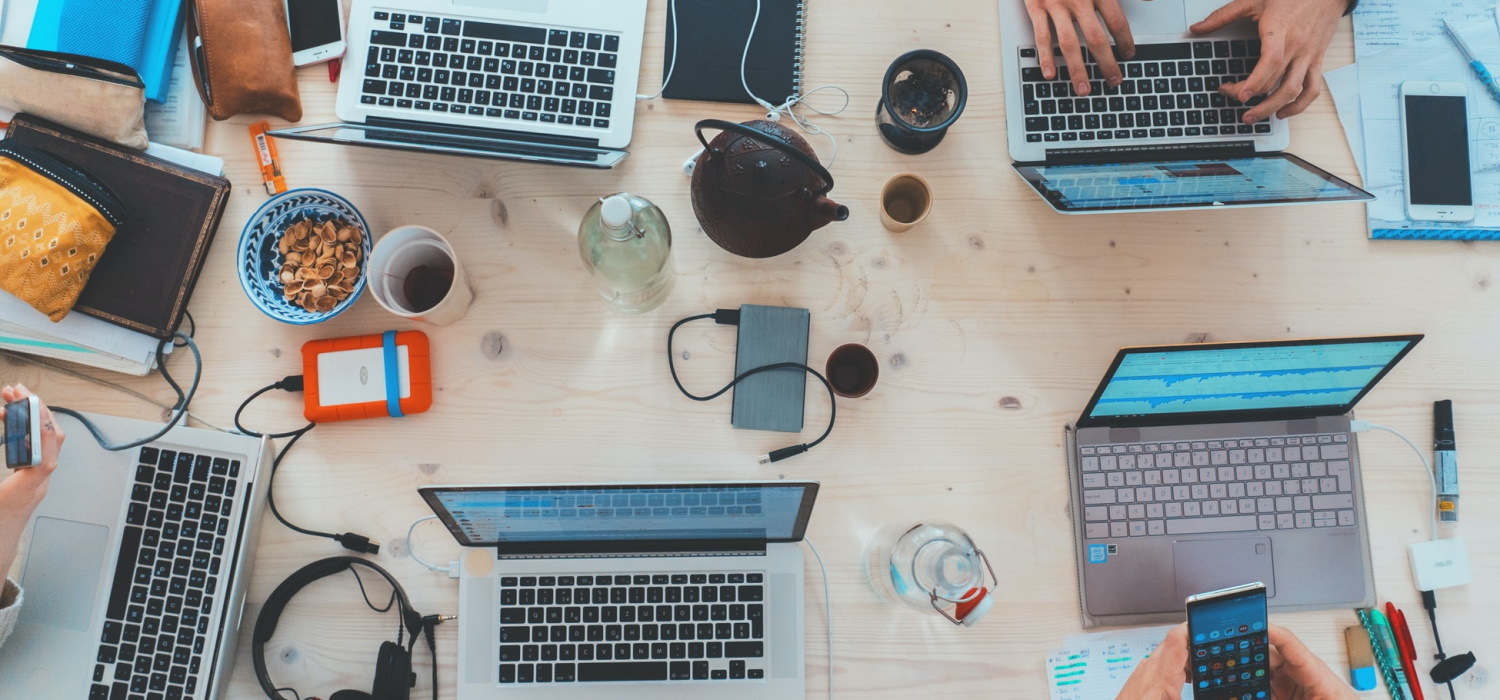 In late October last year, I visited Germany for the first time since I was a teenager. The world has changed dramatically over the 33 years since, but Germany felt different. I'm not doing my feelings justice here, but it felt oddly familiar and comfortable.

The purpose of the trip was to celebrate my friend Jeff's 50th birthday. The big plan was to see Big Elf in Dortmund one night and Opeth in München on Halloween night. Our friend Andy was in charge of finding the three of us plane tickets, booking the hotels, and finding good places to eat, which isn't hard because it's Germany. Jeff was in charge of the concert tickets. It fell to me to handle getting us to Dortmund by train.

You only turn 50 once, so I booked us first class to Dortmund on the ICE, Germany's bullet train.
BTW, top speed on the run between München and Dortmund is an incredible 310 km/h, or 192 miles per hour!
1. Turns Out German Infrastructure is Decentralized
Speed and reliability isn't the only thing interesting about German train infrastructure. The German landscape that whizzed by us was consistently dotted with small towns, then a larger town, then a small town, then a big town, then a small town again. From an American's perspective, it's suprising to see decentralization playing a part in a country's infrastructure. It's not just the trains that are decentralized here; the culture itself is also decentralized. I found this highly interesting, given my recent work on thinking about decentralizing the cloud.
One of my coworkers at Giant Swarm explained to me later that Germany was formed out of 16 states, and those states in turn held almost 300 districts, each of which sport a unique identity for a particular region. Most towns in Germany with less than 100K people are part of a district. If the town has more than 100K people, they may be their own district. Not only that, but the decentralization extends to the government, companies and products produced in those various regions.
Beers, for example, are widely varied (and loved) from region to region. There's not one clear beer that 'tops the charts' in Germany. Each region has their favorite beer. Someone from Dortmund might say Dortmunder is the best beer, while someone from Köln might make the same comment about Kölsh. Personally, I like beer!
Speaking of beer, we had one standing up at 289 km/h. That's Jeff on the left and Andy on the right. We played it safe and had Erdinger.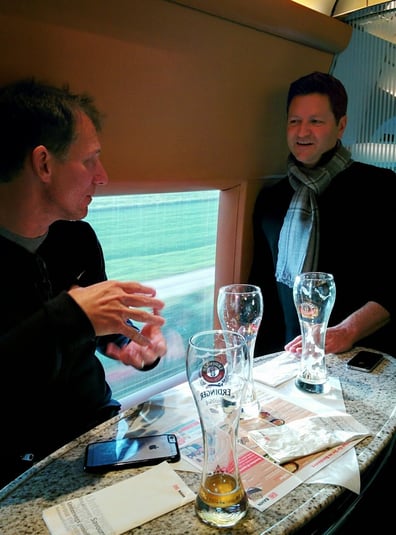 2. Turns Out Unplugging Is Important to Germans
After seeing Opeth on Halloween night, we got up the next day with plans to go out and get gifts for the kids. We were shocked when everything was closed. What wizardry was this, with all these shops being closed on a Saturday?

Turns out All Saints Day, also known as All Hallows, Solemnity of All Saints, or Feast of All Saints is a solemnity celebrated on the 1st November by the Catholic Church and various Protestant denominations, in honor of all the saints, known and unknown.

Germany observes All Saints Day by shutting everything down, except for the pubs and restaurants. So, instead of shopping for the kids, we ended up going to a pub across from the Rathaus-Glockenspiel on the Marienplatz and hung out for over 4 hours drinking more beer and eating a ton of cheese and sausage.
Hey, you only turn 50 once.
Known or unknown, I was once infamously spotlighted for being Hooked on Gadgets. Unplugging, focusing on family and enjoying the cheese is important to me and important to Germans. Here's the cheese: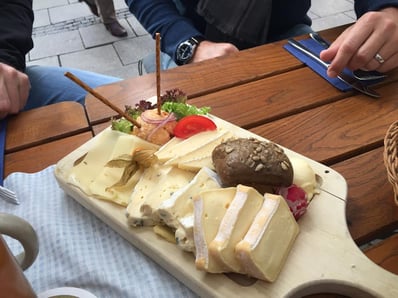 About halfway through the cheese plate and a fresh round I announced "I'm going to get a job with a German startup so I can keep coming back here".
It's fairly obvious I was serious.
3. Turns Out Germans Know How to Build Shit That Works
What I love about Germany, besides the fact I can put the word shit in my blog post without anyone throwing a fit, is the fact that Germans know how to engineer things. Windows and doors in Germany, at least compared to my neck of the woods, are amazing. They work as advertised. You open a window, air comes in. You close it, the air doesn't come in. It's not a thing you discuss. It just works.
Trust in infrastructure is important. A train should ride smoothly if you are going to stand in the dining car drinking beer on the way to Dortmund while going 310 km/h. Right?
It's obvious Germany worries about trust. You can see that in their infrastructure if you look closely. The streets and sidewalks of München, for example, are encrusted with guides for the visually impaired: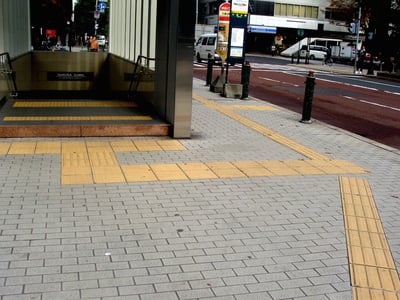 A society that goes to the trouble of figuring out how to keep people who can't see very well, or at all, safe from tripping over stuff and finding their way around while simultaneously worrying about being able to have the time to drink beer while going 310 km/h is doing something right and should be recognized for holding trust high.
That's why I'm here evangelising at Giant Swarm: because I care about trusted infrastructure more than anything else in the world. Even beer.
Keep your eyes peeled for more posts from me and others on how Giant Swarm intends to revolutionize and decentralize the way we deploy applications to the Intercloud.