8 on K8s with Andrew Randall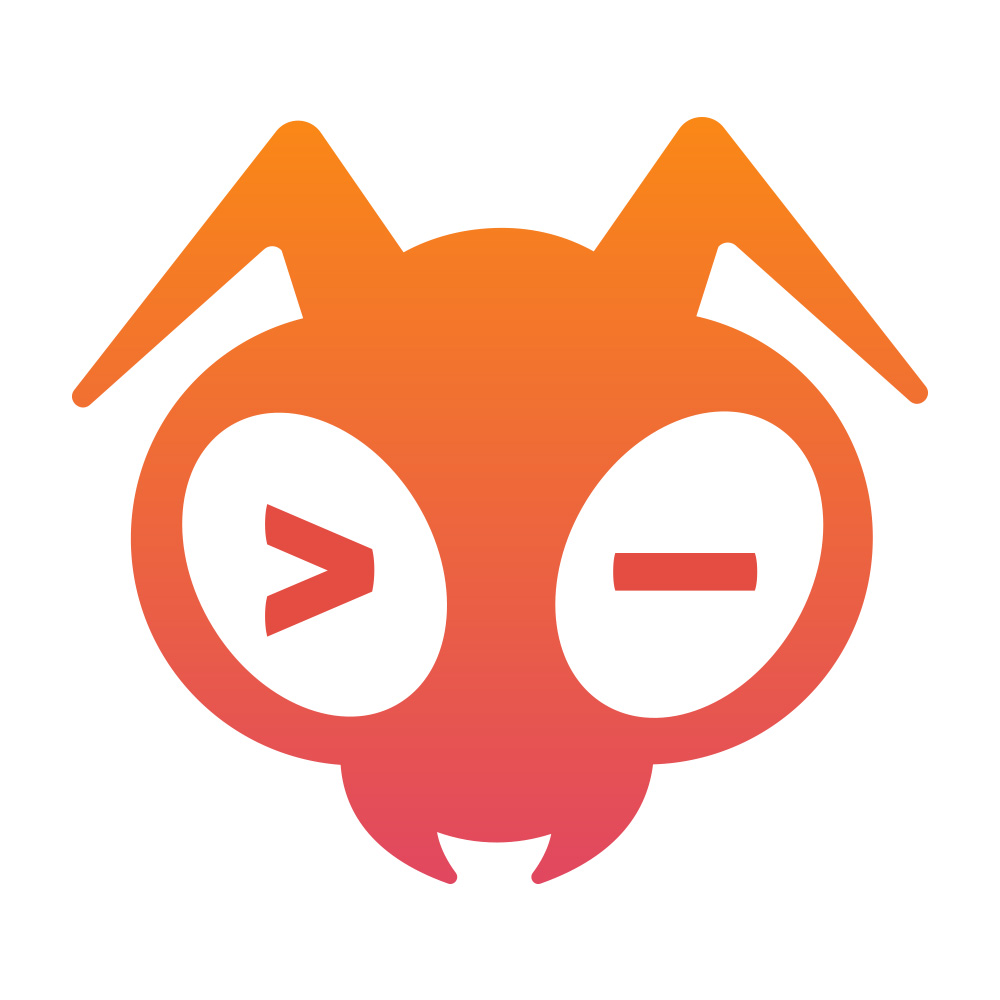 The Team @ Giant Swarm
• Aug 9, 2020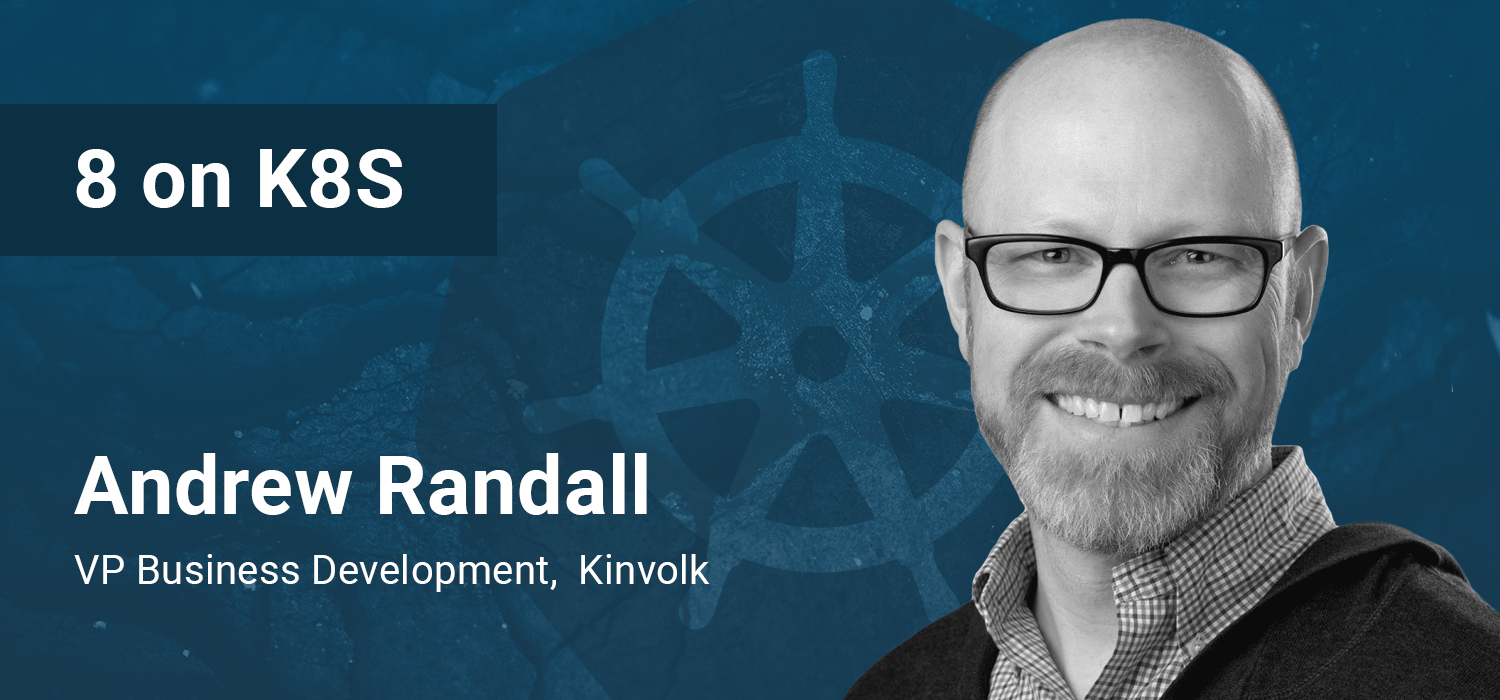 Welcome to our new series 8 on K8s where we interview interesting people in the growing Kubernetes community. It's our hope that we encourage an ongoing conversation with insider insights and great recommendations. If you'd like to be featured or know someone who'd be a great fit, tweet us and spread the love. In the meantime, check out our debut interview with Anne Currie.
Andy is responsible for business development, marketing, and customer success at Kinvolk. He was previously co-founder at Tigera and Project Calico, the leading container networking and security solution for Kubernetes. He initially incubated Calico as a project at Metaswitch where he was SVP/GM of the Networking Business Unit, having previously held leadership roles in corporate development, marketing, and engineering. He gained his MBA from Columbia and Berkeley business schools and previously studied Mathematics, Philosophy, and Software Engineering at the universities of Oxford, Lyon, and Stirling.
What's the last book you read?
I just finished a couple of books: Trevor Noah's autobiography, Born a Crime (brilliant in its very direct, matter-of-fact but also moving portrayal of life in South Africa as apartheid was coming to an end) and Chaos Monkeys by Antonio Garcia Martínez. Last year I moved back to Europe after nearly two decades in the Bay Area, so Martínez's description of the unique craziness of Silicon Valley temporarily took me back there despite being locked down in my apartment in Berlin.
Currently, I'm reading a German crime novel, Mexikoring by Simone Buchholz (a gift from my wife to encourage me to improve my German!) I've also just started Agile Conversations by Douglas Squirrel and Jeffrey Fredrick (following a recommendation from Mark Coleman).
What problem are you trying to solve?
The cloud-native infrastructure stack is currently fragmented in a couple of ways. First, there is a confusing plethora of projects. Customers aren't sure what the right combination is for their use case. We're a long way from the 'LAMP stack' standard that meets the needs of 90% of users. Second, many open-source projects are a basic version on which an enterprise product is built. The assumption is that while some users will be OK with a limited set of capabilities, for real at-scale production use, the proprietary 'enterprise' version will be needed.
At Kinvolk, we're trying to solve both these problems: make it easier to build cloud-native infrastructure, and enable a 100% open-source cloud-native stack that is not just basically functional, but truly 'enterprise-grade'. Everything we build is 100% open source. That's a strong commitment, and one that we stand by as a matter of principle.
What's an interesting trend you've observed in our industry?
I'm seeing even larger enterprises that have been traditionally closed to open source starting to embrace it as a strategic imperative. Not just consuming the occasional OSS project here or there, but pivoting to be open source first with every new technology initiative. Just the fact that Apple — Apple! — hired Arun Gupta from AWS to work in their open-source program office, or that Capital One — a bank — sponsors and exhibits at KubeCon, shows how the world has changed.
What's the last thing you read about our industry that got you really fired up?
I got into this industry from a technology perspective — container networking, which is very low down the stack. However, over time I have come to appreciate more the organizational impact of what we do. I recently read The Unicorn Project, which does a great job explaining the business and organizational impacts of cloud-native approaches to application development and delivery, and really helped consolidate some of the anecdotal observations I had made.
What do you do that helps you maintain balance in your life?
I sing in a choir, the Singakademie zu Berlin. It's the oldest mixed choir in the world, founded in 1791. My wife also sings (we met in our university choir), so it's nice that it's an activity we share. Since the corona lockdown, we've not been able to have in-person rehearsals or concerts, but we have had weekly Zoom rehearsals. Whatever the stresses of the day, I have to leave them at the door because singing requires focused concentration.
What's the biggest risk you've ever taken?
Founding a startup (Tigera). While many people change jobs every couple of years, I had spent the prior 20 years working for the same employer, Metaswitch. That's a great company that really looks after its employees and gave me a ton of learning and growth opportunities. So it was not just my first startup, it was my first-ever company change, and felt like a huge leap into the unknown. It wasn't nearly as big a risk as most startup founders make, because we started with funding in the bank.
"I have the utmost respect for those folks that put everything on the line for something they fervently believe in."
Who do you look up to in the industry?
So many people have inspired me, and in many cases generously shared their advice. I think there are two characteristics that stand out for me: one is people who have not had a linear trajectory, but who have had their setbacks on the way, and overcome them. And the second is those who are just super authentic and warm people, despite their brilliance and success. One of the things I love about the cloud-native community is that, actually, most folks are like this.
I hate to pick any out, as there are literally dozens of amazing people who meet these criteria. If forced, I'd have to mention Craig McLuckie and Joe Beda — not just for their technical leadership, but primarily for the incredible culture they built at Heptio. They 'walked the walk' on diversity and inclusion, and exposed as a lie the idea that to build a high-performing team you have to hire all white dudes.
Can you hold two contradictory thoughts in your mind simultaneously without feeling uncomfortable?
Great question, because to me this a distinguishing ability to be a great business leader. You must believe 100% that you are going to succeed, and transmit that confidence and your vision for the path to success to your team. Simultaneously, you must be aware of hundreds of things that could and will go wrong, and the extreme likelihood that you will fail. Earlier in my career, this was probably the thing I found hardest about management, but it is something I have learned to do and even enjoy.