What happens when you put the whole Giant Swarm team in a house for a week?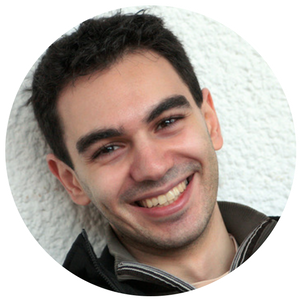 Puja Abbassi
• Nov 6, 2014
Time flies, it's already been more than a week since we had our first offsite at the White Rabbits Mansion. For one week the whole Giant Swarm team got together to work, cook, eat, and have fun as a team. Sure, not everyone could be present for the whole week, but this is a consequence of our people first focus (and the fact that we currently have more kids than team members) and we can happily live with that.
We had several goals for this offsite, which we discussed and pinned down on the first day after a slightly longer than usual breakfast. The main goals were to:
get to know each other better and bond
find a first common understanding of our vision, mission, and core beliefs
make a big step towards the beta of our product
have fun
And we indeed learned and worked a lot over the course of the week. We had fruitful discussions on a lot of matters on and off topic. Found some common ground on the general path of our journey. Learned that it is possible to improve productivity by sitting closer together and pairing more. Improved our dish tennis skills. And had lots of food and fun together.
Additionally, we found out that we like to work in a more home-like environment, like a house. The option to sit down on couches, meet in a big kitchen, have a few beds, and in general have very unique vibes in the different rooms, is a great thing. We are already trying to see how we can change our office to be more home-like and whenever we start looking for our next office, kitchen and the option for diverse rooms will be a focus.
To get an impression of how we spent our time check out the gallery embedded below.
Looking back over the time since we came out of this offsite, it sure seems like we have become a more coherent and productive team. Our alpha users can hopefully attest to that and we are looking forward to be able to let more of you on Giant Swarm soon. Until then be sure to sign up for the private beta list below.
Request Invite