Cologne Future Award for Digital Transformation

Oliver Thylmann
• May 26, 2015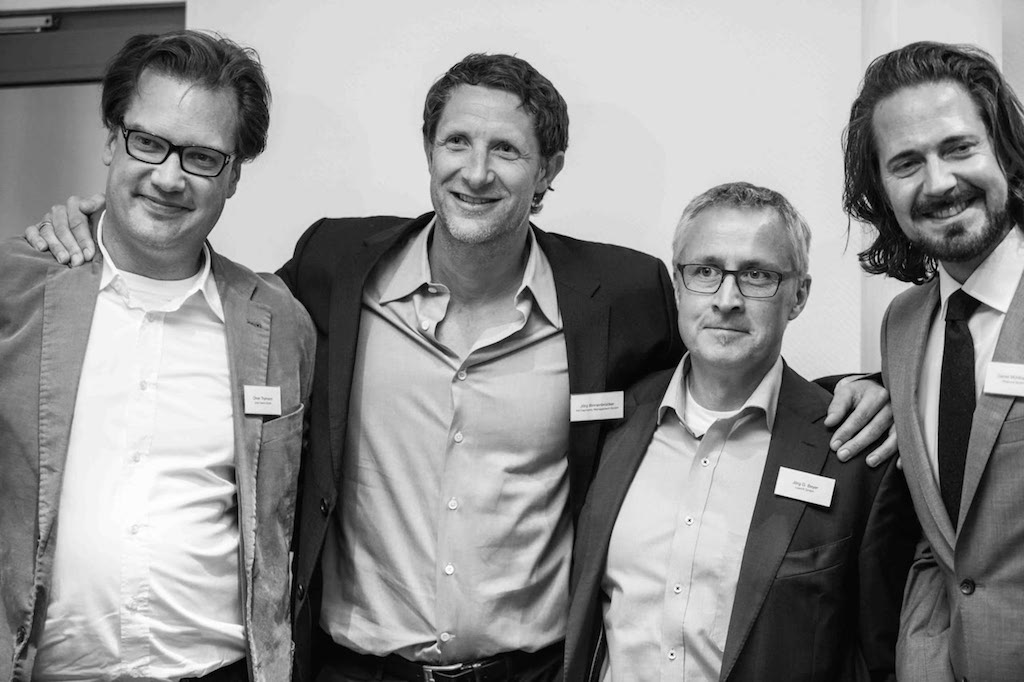 Last Tuesday we won the Cologne Future Award, which was given out the first time as part of a yearly meeting called "Kölner Impulse" held at the Rotonda Business Club, which since years discusses future trends in urbanism, "future work" or digitisation (program). It's a gathering of the old guard of Cologne, meaning you are in a room with the heads of the local football club, the local ice hockey club, the philharmonie, lit.cologne, local real estate developers, the local zoo, universities, politicians, UFA, and many many more.
In any case, it's a great event to be part of as a startup with a Cologne base. While based in Cologne, we are very different, though, in that we have a distributed team, global ambitions from the start, very different approach to people operations, and are building something hardly understandable to non-developers. We never thought we'd win.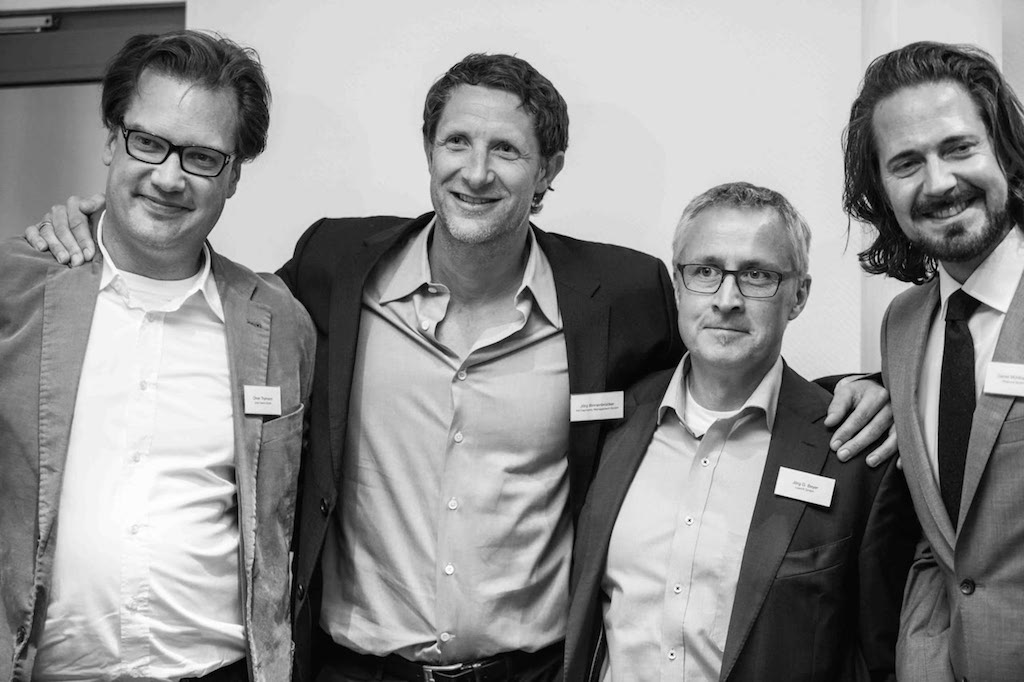 But they picked a nice jury, whose members are close to the Cologne scene, but at the same time know technology: Jörg Binnenbrücker from Capnamic, Tobias Kollmann, Axel Quack from Frog, Klemens Skibicki from Convidera, Rainer Minz from BCG and Johannes Steegmann from REWE Digital. That group thankfully saw the potential, put us into the final three, and also gave us the final award. Thank you for picking us!
The award was given out by Frank Wiemer, member of the board of REWE Group, one of Europe's biggest trade- and touristic companies, who was sitting on my right side during dinner, while on the other side sat Dr. Christoph Bauer, head of the board of Mediengruppe Dumont M. Schauberg, who were co-organizing the event with Rotonda Business Club. I actually had some very good discussions on technology over dinner.
As part of the event, we had a camera team of Köln TV over at our offices and they produced a small film. It's in German, but we subtitled it, so be sure to turn subtitles on if you're not fluent in German. Great work by their team. Thank you!



To leave you with a few more views from the event, we included a few pictures curtesy of Marvin Kochen.